RANCANG BANGUN PEMBACAAN VOLUME AIR YANG DIKONSUMSI PELANGGAN PDAM MELALUI SMS
Abstract
The PDAM is still using an analog flow meter. For PDAM customers, information on analog flow meters is difficult to access and convert into payment amounts. With an analog reading system, the PDAM officer still records using the manual method of the customer's total water consumption data.
From the problems above, we need a digital reading system that can display customer water consumption and payment data that can be accessed by customers. The reading of the volume of water consumed by PDAM customers via SMS is a device designed based on the Arduino Uno microcontroller, equipped with the ability to monitor water usage in real time using SMS media.
The reading of the volume of water consumed by PDAM customers uses a water flow sensor that functions to read the flow of water that passes and provides pulse output. Arduino Uno receives pulse output from the water flow sensor which is then converted into a number that shows the number and tariff of water usage of PDAM customers. The LCD displays information on total usage, usage rates, time and date in real time. The SIM800L module sends SMS based on orders received from customers and PDAM officials. The results achieved in this study are the water flow sensor is able to read the amount of water consumption of PDAM customers with an average deviation of 0.034%. Tests show the results of payment conversions are in accordance with the PDAM payment model in Palu City.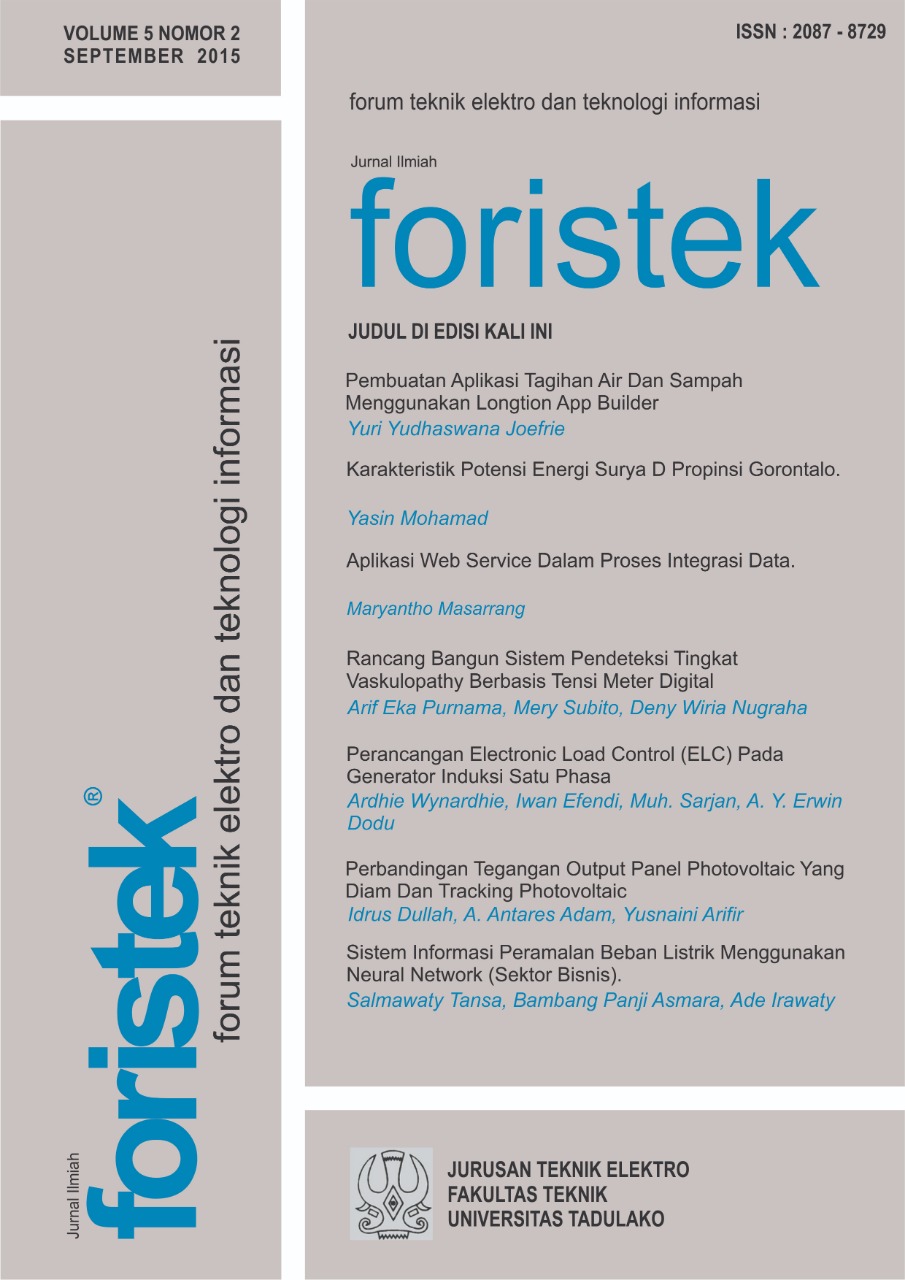 Downloads
How to Cite
[1]
J. . Purwantoro, T. S. Sollu, and N. Amin, "RANCANG BANGUN PEMBACAAN VOLUME AIR YANG DIKONSUMSI PELANGGAN PDAM MELALUI SMS", Fs, vol. 9, no. 2, Oct. 2019.
License
Copyright (c) 2020 Jepri Purwantoro, Tan Suryani Sollu, Nurhani Amin
This work is licensed under a Creative Commons Attribution 4.0 International License.